TESTIMONIALS

What a joy it was to have you as my wedding coordinator. Thank you for everything that you did. Your attention to detail, organizational skills and hard work resulted in an evenig that was beautiful and perfect. Thank you atain for helping to make our wedding so s pecial and memorable.August, 2014 bride.

Mrs. Jackie, Thank you so much for everything! You made the entire wedding planning and preparation such an enjoyable experience. We could not have done it without you!!! Love Heather & Stewart

John and I cannot thank you enough for all your help with our special day. You truly saved us so much time, stress and money through this process which made it so much easier to enjoy. We have told all our family and friends how great you were, and I will continue to refer people to you. It has been a pleasure to work with you and get to know you. Thanks again, Kara 1/14 bride
Jackie did a great job of making everything come together for Paige's wedding. She went way beyond what a wedding planner's duties are. We were very impressed with the people she recommended for photography, catering, flowers, music, the cakes and the beautiful dress. She answered our many questions in a timely manner and our family agrees that she is an "awesome" wedding planner.Susan PhillipsMOB

Jackie Rowell was the best wedding planner anyone could ever ask for. She went above and beyond for my husband and I to make sure that everything was perfect. We didn't have to worry about anything. I was absolutely amazed by how she handled everything. She was the most wonderful person to work with and though I am happy to be married, we miss our meetings with her. She was our wedding planner and is now our friend!(Married on 21 Jan 2012)

Jackie is just an amazing person to work with. She was always there whenever I needed her and for whatever I needed her for. She is just such a pleasure, not only to work with, but just to be around. She was everything we were looking for in a planner and more! I HIGHLY recommend Jackie Rowell and Rowell Events. I cannot say enough great things about her and her staff. Molly - Bride6/10

Thank you for all you did. You are such a blessing. This wedding wouldn't have been so beautiful without you. You have been such a great help. Thanks again very much!Kelsey

You were a joy to work with and a true treasure. I had so many compliments on the wedding and reception and each time I was asked how we did it, my answer was "Two words -- wedding planner." You are the best! You have a gift and I thank you for making Heather's big day such a wonderful memory! Martha - Mother of the Bride

If I haven't already said it, thank you, thank you, THANK YOU!!!!!!! for everything that you did for me and my family (both immediate & newly extended). You were such an amazing person to work with! I've gotten so many compliments on how much fun & well-run the day was! YAY! You are GREAT at what you do. :) Sonia Nkashama, Oct., 2011

Miss Jackie, Thank you so much for all of your help with our wedding! You are the absolute best! You have the ultimate best (vendor) recommendations. Lauren & John (May 2010)
What a pleasure it was to work with Jackie. She was ready to answer any call or question. Loved every minute of the wedding and I know it has alot to do with Jackie putting my mind at ease and knowing every detail was taken care of.Robin Mother of the Bride

Jackie was so easy to work with. She was very flexible in her times she could meet with us. We already had most of our vendors and she made a point to go with us and meet them prior to our event. She was very detail oriented and kept us on the right track.I also like that she met with the bride & groom alone once so she could get feedback from them without interfernce from the parents.GinaBride

I've had the pleasure of knowing and working with Jackie Rowell for more than 20 years. If anyone was ever born to be an event planning professional, it's Jackie. She possesses all of the tangibles—extremely organized, detail oriented and creative. The intangibles are what make her one of the best. She quickly grasps the big picture, she never rests until the job is done and she has exceptional people skills. No matter what the project is, you can turn it over to Jackie and not worry about it for an instant." David Allen, OwnerJump Marketing

Jackie was the best investment we made BY FAR. She is the most organized and helpful person, and has contacts all over the city. She reminded me of things I would have never have thought of (ex: a cake cutter) and constantly checked in with us to make sure we were doing ok. Additionally, she is a great service for a very reasonable price. I would recommend her to anyone for any event! Jenny - Bride, June 2010

Jackie is a one woman "talent pool" that can "make it happen". . . Jackie does an excellent job in the area of planning and execution of events. She is a professional in every sense of the word …. a tremendous resource." Linda Geiss, founder of Women's Exchange July 22, 2009

We feel very fortunate to have had you as our partner in bringing this wonderful event to fruition. Your competence, accessability, and steadiness were just the calming influence we needed. We will miss working with you, and please be assured we will not hesitate to give our highest recommendations for your services. Best Regards, Kathy (Mother, 6-5-10)

Having you help Mom and me through the whole wedding planning process was such a blessing. June 16th was absolutely perfect and the best day of my life. Thank you for all the long trips you made to our farm. We appreciate your help! Love Maria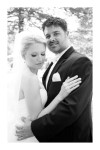 Thank you so very much for all of your help and support over the last year. I don't know what we would have done without you. You did a wonderful job making our wedding run so smoothly--we greatly appreciate you hard work! I can't tell you how grateful both of us feel to have had you there on our wedding day. Sincerely, Mr. & Mrs. Brian Gee
We had Jackie Rowell Events plan our daughter's recent wedding ! I cannot say enough positive things about the level of planning and care Jackie exhibited throughout the whole process. From choosing all of the vendors to the wedding day, Jackie was on site and accessible. Our vendors loved working with her and they all said how professional she is. High praise all around for Jackie & her assistants. Our wedding was the wedding our daughter dreamed of! Thank you, Jackie Rowell Events!!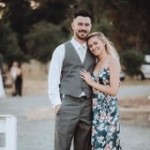 California Bride
We hired Jackie to do our wedding and it was by far the best decision we made. We were planning it from across the country and she took the time to review the contracts we had already signed, contacted the vendors, and so much more. She was available by email, text, and phone throughout the process and helped us stay on top of everything that needed to be done. She gave us the peace of mind on our wedding day so we could just focus on enjoying the moment. I would highly recommend her to everyone getting married. I couldn't imagine a more helpful coordinator and knew I made the right decision from the moment I called her requesting her help. Laura